About Us
IRSGov.biz is vibrant team of Tax Professionals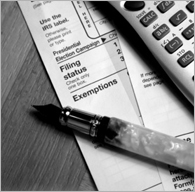 IRS Gov is a team of experienced tax professionals working to provide accurate, premium online self-tax preparation service for our customers. We are committed to your satisfaction. Once you have entered your tax information our tax software goes to work for you. It makes sure that you get all the appropriate tax deductions and credits that you´re entitled too.
Our online software will give you a simple tax interview and use our amazing state of the art tax algorithm to determine your tax refund. The algorithm goes deep into the IRS tax laws and regulation to get you the largest tax refund by law.
Complete tax preparation at your finger tips. So go ahead and sign up to find out for yourself today!
E-mail:
Support@IRSGov.biz